Social Media Accessibility Training
Social media accessibility training
Would you like to become a more accessibility-confident content creator?
In this social media accessibility training, you'll learn the basic principles of accessibility and social media content.

You'll learn how to use the in-built tools of the major social media platforms, and how to create accessible content.
Topics
Understand how blind, deafblind, and partially sighted people engage with online/digital content.
Learn how to use inbuilt accessibility tools of popular social media platforms (Facebook, Instagram, LinkedIn, Threads, etc.)
Goals
Using inclusive language
Image Descriptions
Colour and Contrast
Create social media content step-by-step
Part 1: Basic Principles of Accessibility and Content Creation
What is accessible social media?
What to check when creating graphics, videos, images, stories, and reels.
Ethics and reputation
Part 2: Using In-Built Tools and Posting
From creating to publishing
The six social media platforms; Instagram, Facebook, Twitter, LinkedIn, Threads and Youtube
Covering the in-built accessibility tools
Part 3: Case Study and Questions
We will look at your past content and identify accessibility issues
You will create accessible content
Questions and answers
Who is this training for?
People and organizations with staff or clients who are blind or partially sighted
People and organizations creating social media content
Training Material
Disability Writer Guidebook, "No Accessible Social Media Content?" Your #1 Guidebook to creating accessible social media content.
Time
2 hours
Price
In-company
€ 650 (including guidebook, excluding travel costs) ​
Online
€450 (including guidebook)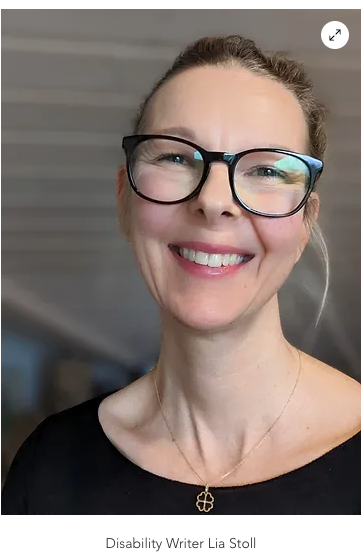 Hi, I'm Lia
Your Disability Writer (and total social media accessibility nerd)
I work with experts, consultants, and thought leaders turning their insights into content.
I'm also a bit of a social media accessibility nerd. I spend waaay more time on the buzzing platform than I'd like to say.
And, I've experienced the disappointing barriers of its inaccessible content.
The good news is, I know how to remove those barriers and create delightful, engaging, and accessible content.
And I can do it for you.