The Alarming Truth About Childhood Dementia (And What You Can Do)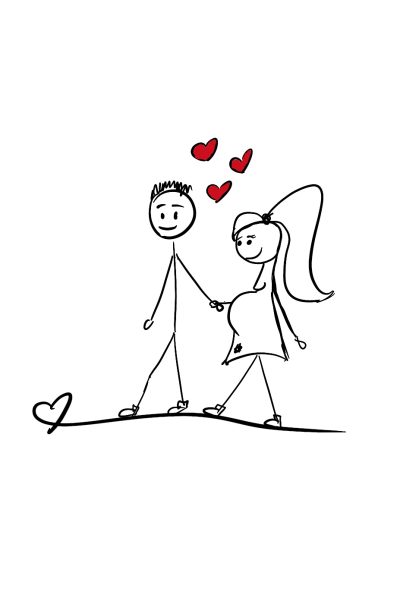 Maybe it's happened to you.
You drink your coffee in the morning and watch your beautiful daughter eating breakfast.
You admire her, and laugh at the tower of blueberry pancakes she's created.
If you could stop time, you would make this heartwarming moment last forever.
Instead, you notice she seems tired. Her eyelids flicker, and she drops her fork as she falls over.
Sadly, you witnessed your first-ever seizure.
And the possibility that your child could be diagnosed with Childhood Dementia.
What is Childhood Dementia? What are the symptoms? And, what can you do?
Let's take a closer look.
The childhood illness that exists but nobody knows about
There's no doubt about it.
Making a diagnosis for a genetic or rare disease is challenging and frightening.
And, childhood dementia is scary.
Like a lurking thief, it robs children of their memory. It strips away their emotional, mental, and physical control. It leaves them lost in a world of their own, a place where parents can no longer reach them.
How does this happen?
It begins with a group of rare genetic disorders called neuronal ceroid lipofuscinoses (NCLs). They cause severe neurodegeneration in the central nervous system and an increase in aging pigments in your neurons.
These genetic disorders are found guilty of over 70 types of childhood dementia. The most common are Juvenile Batten disease and Sanfilippo disorder.
According to the Childhood Dementia Initiative, these complex disorders are crippling and progressive. In fact, less than 5 percent of them have effective treatments.
And, none have a cure.
The result?
Children die before reaching adulthood.
Here's the part that's tough to swallow.
Because it's a rare disease, there is a lack of information and awareness leading to late or improper diagnosis and delayed treatment, but the disease is more common than you think.
The research giving insight into childhood dementia
Recent research published in Brain, The collective burden of childhood dementia: a scoping review tells us dementia symptoms typically start when children are just 2.5 years old and the average age of diagnosis is around 4 years old, and half of all children die before they're 10.

It also tells us:
1 in 2,900 children born will develop childhood dementia.
Only 29% of children with dementia reach adulthood.
An estimated 91 children in Australia, 204 in Britain and 1,077 in the US died in 2021 due to childhood dementia respectively.
There are at least 145 termenal genetic conditions that cause childhood dementia with no cures.
On a global scale, 700,000 children and young people suffer from the disorder.
In the UK it occurs in 5–6 births every year.
Yet, in a recent survey by YouGov, only 4% of MPs said they were familiar with childhood dementia as a disease.
So, what are the symptoms of children born with childhood dememtnia?
The symptoms of childhood dementia
In her article, 'Childhood Dementia Causes', Dr. Sanchari Sinha Dutta explains how depending on the age of onset, the neuronal ceroid lipofuscinoses (NCLs) are subdivided into 4 types:
They are:
Congenital — it begins before or around birth, and symptoms are seizures and microcephaly, (meaning small head in Greek).
Infantile — this begins at 6 – 24 months, the typical symptoms are deterioration of cognitive and motor abilities, vision loss, and seizures.
Late-infantile — occurs in children aged 2 – 7.5 years, and the symptoms include cognitive and motor abilities, vision loss, and seizures.
Juvenile — the typical age is 4 – 10 years, and clinical symptoms are cognitive and motor abilities, vision loss, and seizures.
In short, just like adults, children with dementia suffer from:
Memory loss
Confusion
Trouble concentrating, understanding, learning and communicating
Personality changes
Severely disturbed sleep
Behavioural issues such as hyperactivity
Emotional issues like anxiety and fear
But they can also suffer from:
Seizures
Loss of vision and hearing
Loss of motor abilities
Problems with their bones, joints, or their cardiovascular, respiratory, or digestive systems
Signs and symptoms of childhood dementia can appear at different ages.
The road to hope for medicine and families
It's the question you secretly dread.
Is there any hope?
The truth is, despite the identification of the disturbed genes, how their deficits lead to disease pathology isn't entirely understood.
As if that's not enough, early diagnosis of childhood dementia is problematic because early symptoms aren't specific, instead they are related to other neurological disorders, with no truly effective treatments to stop the progress of dementia.

It is estimated that 91 people in Australia, 204 in Britain and 1,077 in the US died in 2021 due to childhood dementia respectively. For comparison, 92 children aged 0-14 years die annually in Australia from childhood cancer, 260 in Britain and 1,050 in the USA.
However, in June 2023 The Department of Health and Aged Care updated its website with recent progress and plans for newborn screening (NBS) expansion.
Now, the Australian government has given free access to testing of the 5 groups of conditions, one of which can cause childhood dementia.
How to contain the emotional wrecking ball
Just imagine stepping into your doctor's office, and she begins to explain what your child is experiencing.
Childhood Dementia.
Two words you will never forget.
You feel a crushing sense of sadness. You're left with anxiety, guilt, and unrest.
That's when you know you have to take care of yourself.
Dr Alessandro Simonati; a child neurologist and head of the clinical service of neurodegenerative disorders of childhood at the University of Verona, says. 'The quality of complex care these children require is 24 hours a day.'
What does this mean?
It means you can't face this alone. You don't need to face this alone. You can reach out for help.
One way to do this is by creating check-ins.
Ask family and friends to visit on a consistent and regular basis. Let them ask you how you are feeling, take you out for a walk, and show you that you're not alone.
Brain research shows when releasing emotions our logical brain, functions better.
One of my favorites: Find a Listening Partner, from Hand in Hand Parenting.
It's the priceless skill of having an adult listening partner as a way to release feelings getting in the way of being present and meeting your needs.
This means you will be more prepared to manage stress and find solutions.
Last but not least, there are life-changing organizations like Childhood Dementia Initiative and campaigns like Dementia Strikes Children Too — you can reach out.
Ok. I know what you're thinking.
It sounds simple. But, it isn't.
Lightening the burden of your unfathomable challenge
There's no denying it.
One moment your heart feels like exploding from the short-lived joy of a giggle or a hug, and the next you're so sad, you find it hard to live a day longer.
But just remember.
There is hope, and — help.
So take the next step, and— reach out.