3 Simple Ways to Test Your Social Media Content for Accessibility (and Make Disabled People Appreciate You Even More)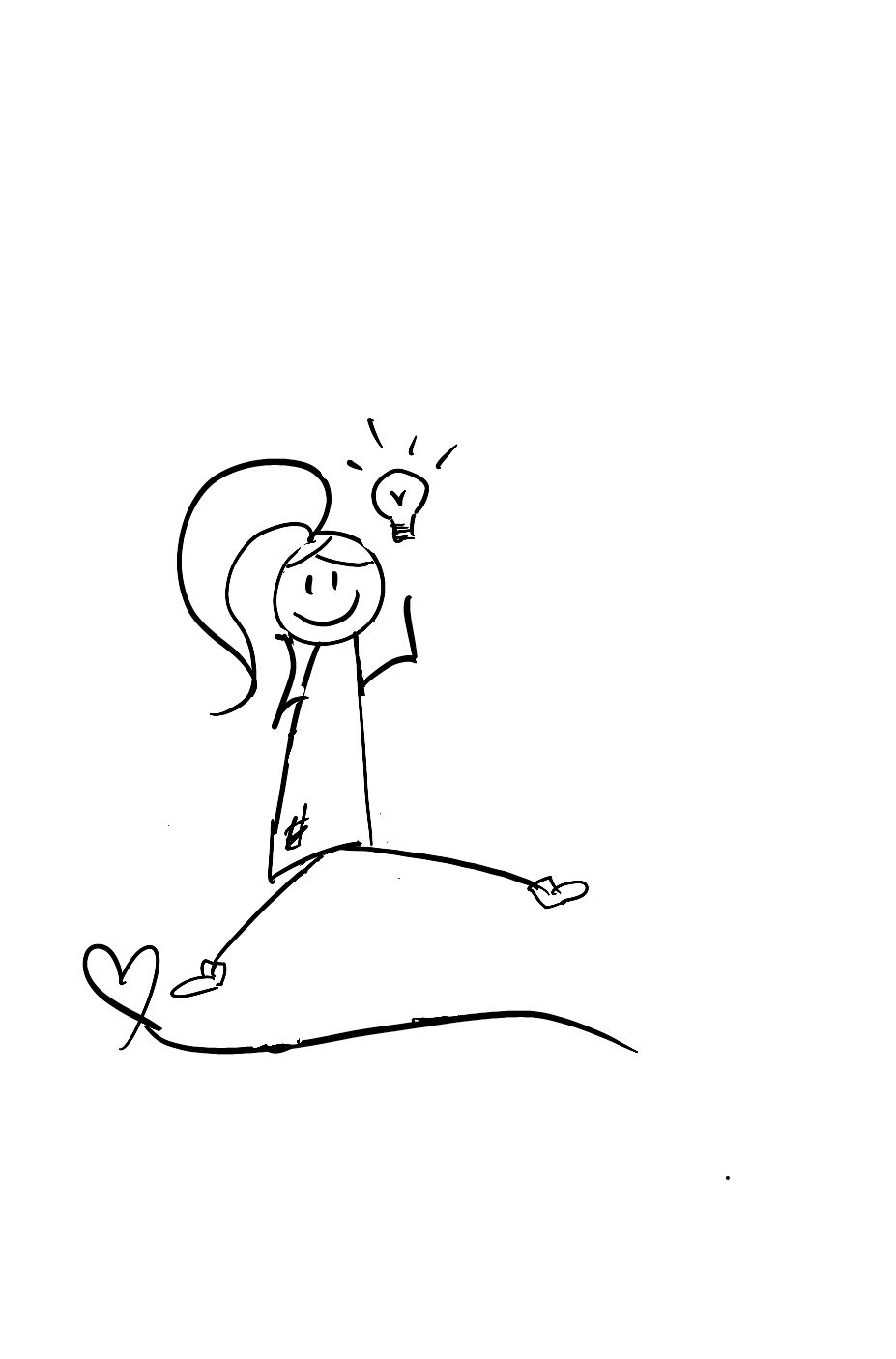 Do you ever try to make sure your social media content is accessible?
Can be tricky, right?
You want to get noticed—and even get clients—with inclusive social media content, but you're not sure how.
I get it.
In this blog post, I'll share 3 simple ways you can test your social media content for accessibility and make your clients appreciate you even more.

Ready?
1. Use your smartphone
Did you know your smartphone has an in-built assistive technology (AT) tool that can help you test your social media content for accessibility?
That's right.
Assistive technology tools like Screen readers and Text To Speech (TTS) tools support blind and partially sighted people, and people with learning disabilities like Attention Deficit Disorder (ADHD) and dyslexia.
Blind and partially sighted people in particular benefit from screen readers because the technology allows them to access information using speech, braille, or both.
Let's take a closer look at the two most popular assistive technology tools you can use to test your social media content for accessibility.
VoiceOver on iOs
For iPhones, the text-to-speech program VoiceOver.
How to set it:
1. Go to Settings and scroll to Accessibility.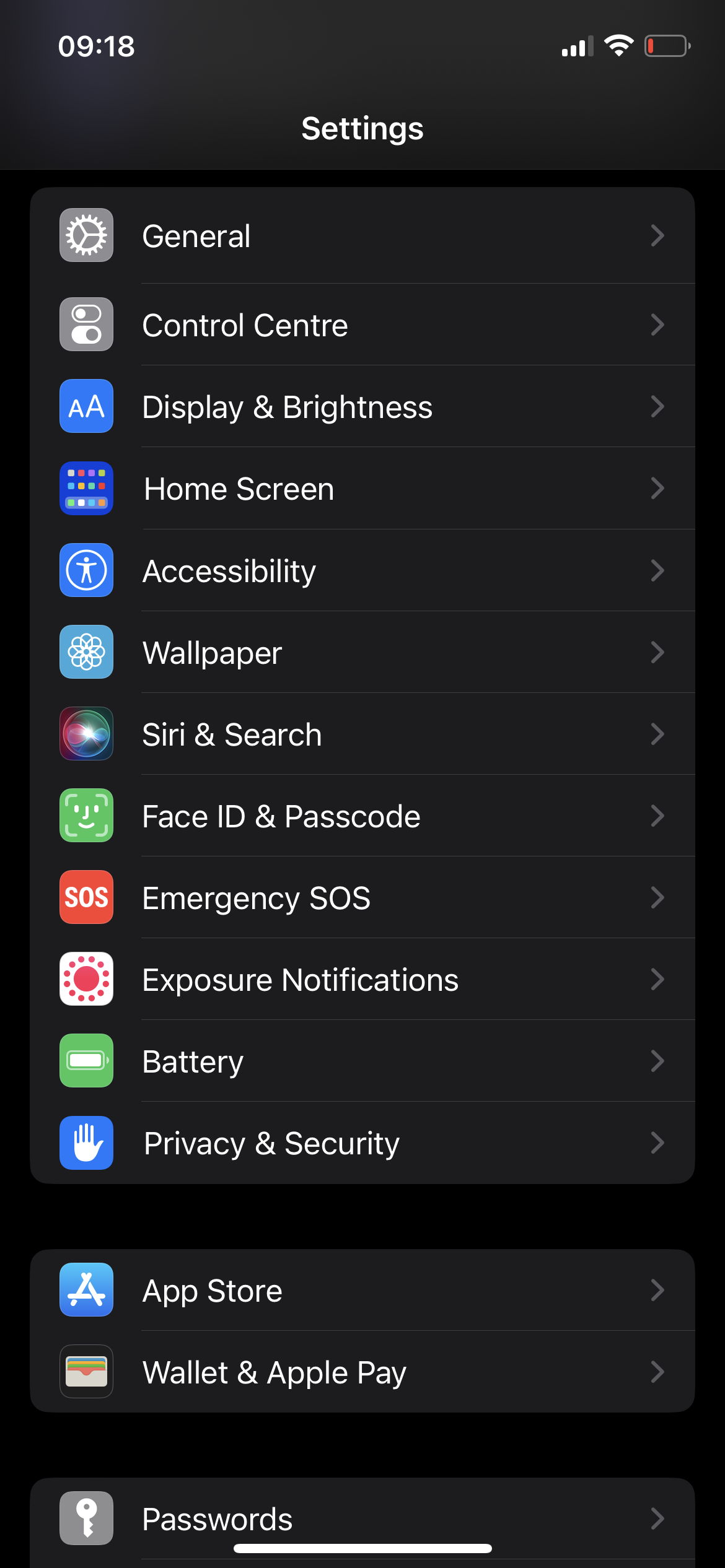 2. Choose the first option, VoiceOver, and tap toggle "on".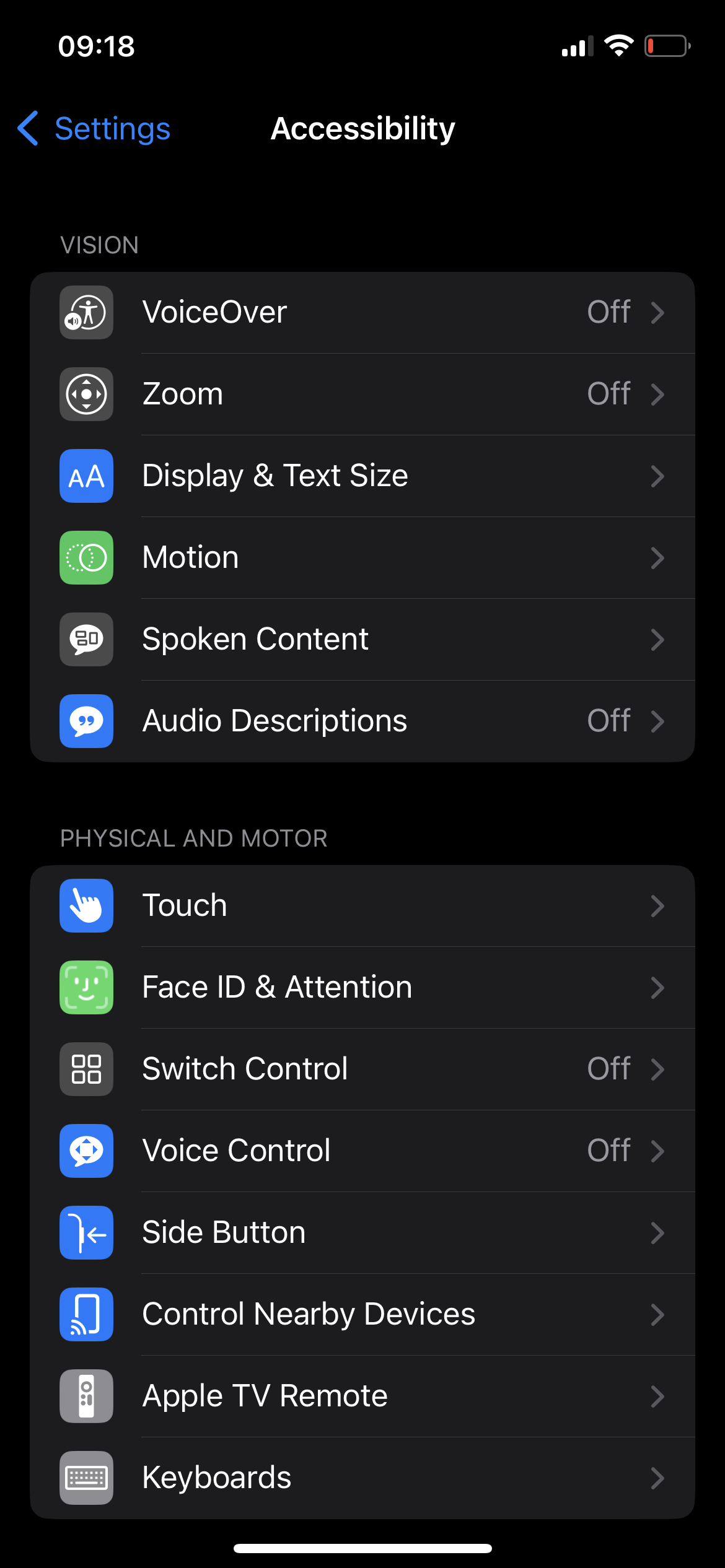 3. Here's where you can set the speech settings like the type of voice, pitch, and speaking rate (speed).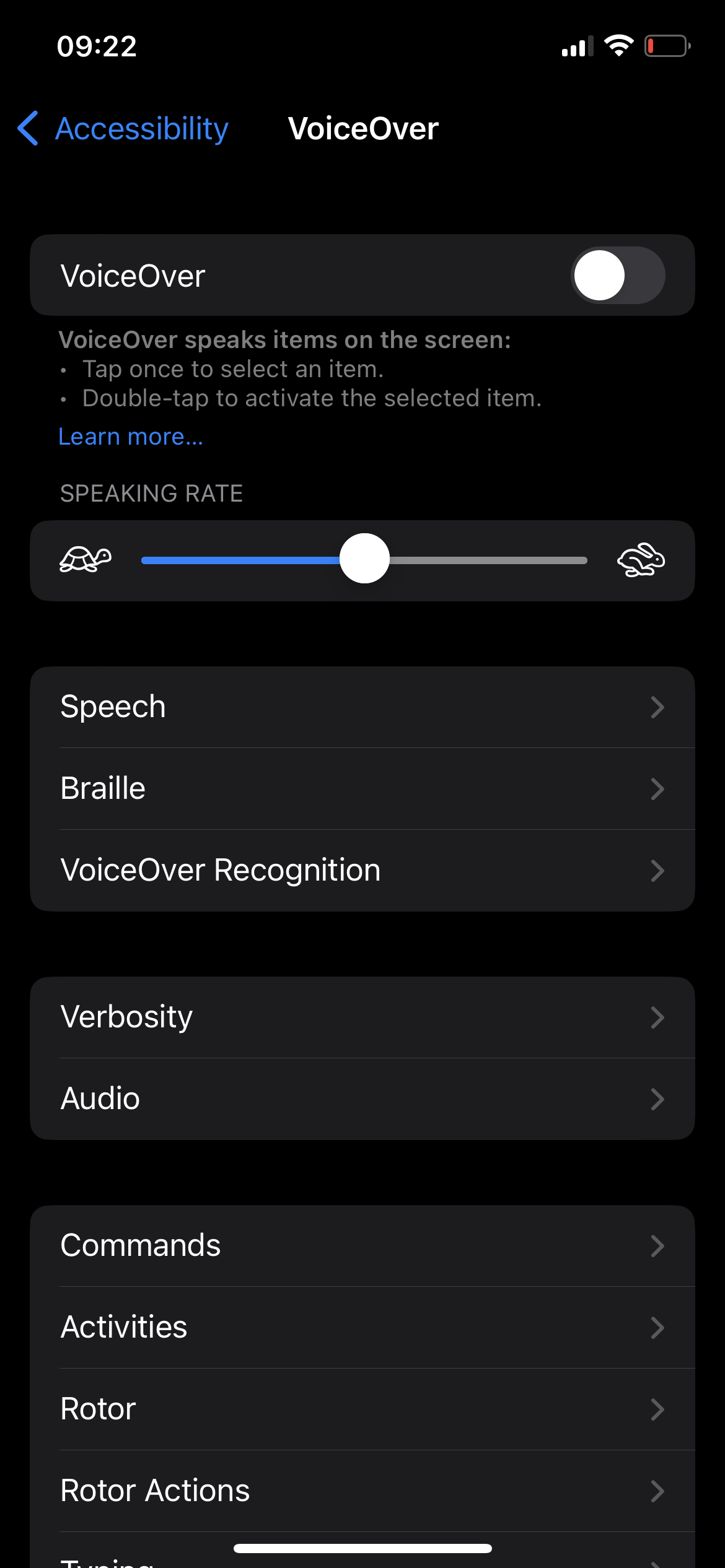 When you're done you can switch VoiceOver on/off by triple tapping your iPhone's Home button. You'll know the feature is working by the audible 'VoiceOver on'.

Now when you touch the screen or drag your finger over it, VoiceOver will speak the name of the item your finger is on, this includes icons and text.

Each icon or button you select will have a green box around it, called the 'active icon'.

You can use VoiceOver gestures when you want to interact with a button or link or to navigate to another item.

If you want more information on how to use VoiceOver, Apple has a list of YouTube videos on VoiceOver and other iPhone accessibility features.

TalkBack on Android
For Android users like myself, there's TalkBack.
There are three ways you can enable TalkBack. You can use the volume key shortcut, Google Assistant, or by accessing your device settings.

Let's start with your device settings.
How to set TalkBack in Settings:
Go to Settings and scroll tap Accessibility.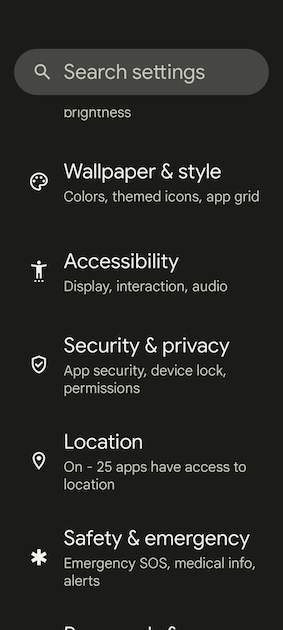 2. Scroll and tap TalkBack.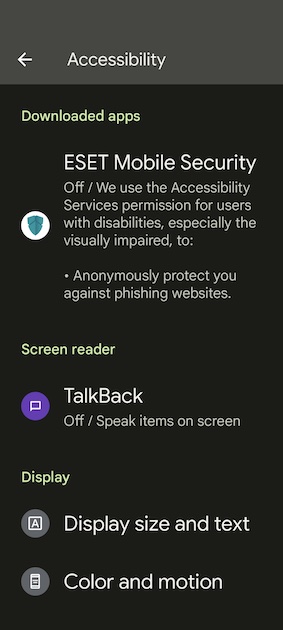 3. Use TalkBack, toggle on.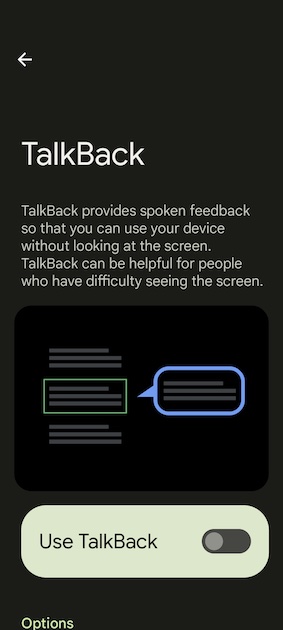 How to set TalkBack with Phone Volume Keys:
Press and hold the Volume Up and Volume Down buttons simultaneously for three seconds. An audio message should play stating that TalkBack is on.
How to set TalkBack with Google Assistant:
Open Google Assistant > Say, "Turn on TalkBack" to activate.
Accessibility tip: First activate your phone's voice assistant to ensure you can turn off text-to-speech if you get stuck.
2. Reach out to disabled accessibility experts
Reaching out to disabled accessibility experts like Krista Giannak and Mede Akran is by far the most reliable way to make sure your content is accessible.
Why?
Because disabled people depend on accessibility. They have first-hand experience with going online, using assistive technology, and experiencing the barriers of inaccessible content.
They also stay up to date and can perform functional testing.
And another thing, accessibility experts also offer services such as digital accessibility training, assistive technology training, and marketing communications support.
All you have to do is reach out.
3. Get in touch with disability and accessibility consultants
Disability and accessibility consultants are experts who can assess your digital accessibility, perform manual and functional testing, and guide you to create a barrier-free social media presence.
They either have first-hand lived experience or they work in a team with disabled people. An example of such is the web design agency Access by Design.
And another thing:

It's possible your business or organization is making itself more accessible and has or is building its own accessibility team.
Captivate your audience with accessible content
You may feel overwhelmed.
You may even feel intimidated by Camel Case hashtags, Alt Text, and test-running for accessibility.
But remember, accessibility is an ongoing process.
Armed with the knowledge in this post — and a burning desire to squeeze every accessibility tweak out of your social media content, — you'll be well on your way to strengthening your brand identity, building brand trust, and maximizing marketing potential with the disabled community.
Ready to get started?